A Labor of Love: Helpful Tips for Choosing the Music for a Funeral
Sunday, October 6, 2019
"Music, at its essence, is what gives us memories." – Stevie Wonder
Choosing the right songs for a funeral can feel like a formidable task. After all, music plays a critical function in the funeral or memorial service. It can help people express their sadness, console the grieving, and evoke precious memories. While those are important roles to play, making the right musical selections doesn't have to be burdensome.
By following the right guidelines, you can choose funeral music that comforts, reassures, serves as a reminder of happier times, or sends whatever message you'd like to share with attendees. In this article, we'll offer up some helpful tips in choosing the music for a meaningful, memorable tribute to your loved one.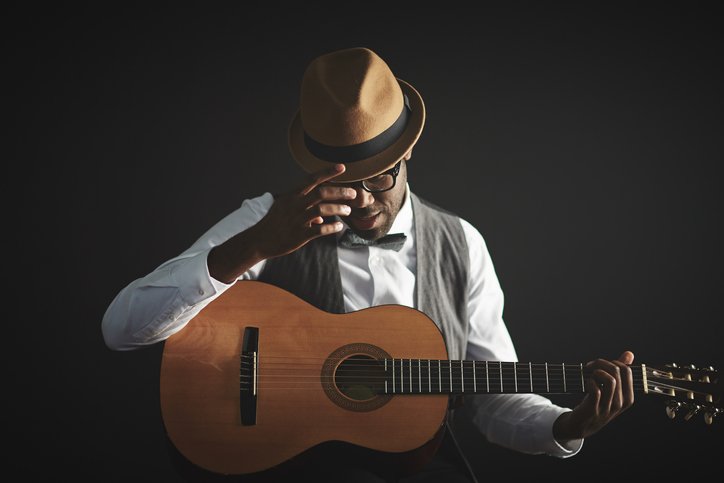 There's no denying that music is a powerful medium.
We all smile when we hear a tune that takes us back to a special moment in our lives. Similarly, the music that's played during a funeral service has the ability to trigger strong feelings. Music actually helps us to grieve. It puts us in touch with feelings that are often too hard to put into words. In the shock of loss, it can be difficult to process thoughts and putting words to emotions can seem impossible. At the funeral service, music can act as a channel between the head and the heart, allowing the bereaved to connect with deep emotions and fond memories. When planning a memorial or funeral service, keep in mind that the music you choose will influence the overall tone of the ceremony. From the solemn to the vibrant, there's a musical accompaniment that's well-suited to the vibe you're seeking to create.
Choose songs your loved one enjoyed.
As funerals have evolved and non-traditional practices have become accepted, the range of choices for music that's played or performed during the ceremony has also grown. Today, people are free to choose songs that reflect their loved one's tastes and preferences. It's not unusual to utilize music from Broadway, country, pop or even rock music. Did your loved one have a favorite artist, song or hymn? Include it in the funeral service to create a more personalized, intimate experience. If the funeral or memorial service you're planning is religious but you'd like to include secular music, be sure to speak with your celebrant beforehand to determine if the song choices are appropriate. Depending upon your selections, they may be better suited for a less formal setting, such as during the visitation or repast.
Decide if you want live or recorded music.
Whether it's the church choir, a talented friend or family member, or a band, many people choose to include live music in the funeral service. Perhaps your loved one was a member of the local community or church choir. You might consider asking the choral group to perform at the service. Or, if the deceased enjoyed seeing their good friend play guitar at local engagements, he or she would probably be delighted to play a tune at the funeral or reception. Having someone sing a song or play a piece of music is a deeply meaningful way for family and friends to participate in the service. If you don't want to include live performances, most venues will have the ability to play recorded music from a CD, phone or mp3. Be sure to verify with your funeral director that the proper audio equipment is available at the site and conduct a trial run in advance.
Pay attention to the lyrics.
When choosing funeral music, it's not only important to listen to the songs in their entirety, but also to read the lyrics. Although you may have heard a song many times before, you may be surprised by what you see when you review its words in detail. Some songs may feature lyrics that are inappropriate for the occasion, or they might represent death in a way you that doesn't coincide with your beliefs. If you're fond of a particular song but the lyrics don't convey the right message, consider using an instrumental version instead.
Don't shy away from uplifting tunes.
Even if they don't seem like obvious funeral selections, the songs chosen should be reflective of the deceased. If your loved one was cheerful and upbeat, don't be put off by playing some happy tunes—it's a celebration of life, after all. Even humorous songs can be used to make people laugh if that's what the deceased would have wanted.
Gone are the days when funeral music was limited to hymns or classical pieces.
Today, there's an endless assortment of songs and musical genres up for grabs. Modern funerals encompass a broad spectrum of music, so feel free to choose whatever your loved one would have wanted. Musical selections that represent the life of the deceased will mean far more to family and friends than simply choosing standard funeral songs.
If you need guidance choosing the musical selections for a loved one's funeral or memorial service, our knowledgeable funeral directors are always available. Please contact us for assistance.
About Batchelor Brothers Funeral Services: As a leading African American-owned and operated funeral and cremation organization serving three states, Batchelor Brothers Funeral Services has provided a ministry of care to thousands of grieving families. We promise to provide our highest level of distinguished service and respect to families who entrust us to honor their loved one. In all aspects of the funeral process, we strive to be the absolute best and are honored to help preserve our clients' legacies for future generations. With three convenient locations serving both North and West Philadelphia, as well as Trenton and Drexel Hill, it is always our pleasure to be of service. Please visit our website for more information.
Previous Posts
When the weather turns frigid and the days grow short, it's a sure sign that cold and flu season is on the way. Winter is around the corner, signaling the battle cry against seasonal illnesses. It...