Digital Grief: Addressing Death Over Social Media
Saturday, October 12, 2019
The digital age has made it easy to share everything, all of the time. In recent years, Facebook, Twitter, Instagram and other social media platforms have become widely used for all sorts of milestone announcements. It's not unusual to see weddings, birthdays, anniversaries, graduations and other achievements celebrated online. But what about funerals? Is it appropriate to publicize a death in the digital space?
When it comes to announcing the loss of a loved one, social media can be a quick and efficient way to deliver your message to a large group of people. The key lies in using this helpful tool correctly. Here are seven important things to know before you take to social media regarding a passing.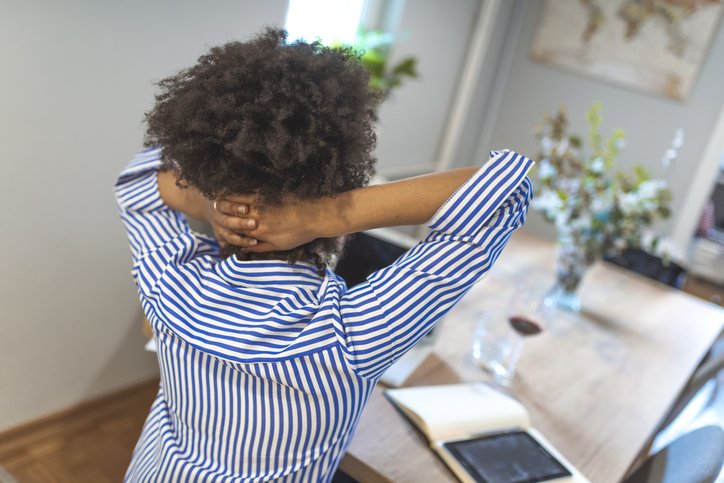 Let the decedent's closest family members make the first announcement.
While anyone affected by a death can feel the urge to share the news on social media, these announcements should be left to the deceased person's closest family members. They should have the right to decide when, what, and how they want to post. Once they've made an announcement, note what information has been shared in their post, then follow their lead in showing your support.
Honor the family's privacy.
When people hear of a death on social media, they may be understandably curious. But respecting the privacy of those who are mourning the loss of their loved one should be of the utmost importance. If their social media post doesn't indicate the specifics of the passing, there's probably a reason that they excluded that information. Even if you do know details that weren't shared, it isn't your place to make that information public.
Include funeral or memorial service information.
If you are in the position of initially sharing the news of your loved one's passing, it may be better to wait until you know details about the funeral before announcing the death on social media. This allows you to create one post with news of the death and the pertinent funeral information, including the date, time and location of the service. Otherwise, people will probably start contacting you or commenting on your post with questions, which will ultimately require more effort from you during a difficult time.
Get the facts straight.
When announcing someone's passing online, there's nothing worse than getting details of their life wrong, sharing inaccurate funeral arrangement information, or misspelling their name. Misinformation like this can spread fast and cause serious damage.
Check your privacy settings.
When posting, sharing, or commenting on any sensitive information, it's important to know who can view it. Many people have a variety of social media privacy settings, and they may think only a select few can see a particular post when in actuality, it's public to complete strangers. For example, your Instagram may override your Facebook settings, or your phone may have a different privacy setting than your tablet does. Before posting or sharing delicate information, verify who can see it.
What would the deceased wanted?
One of the easiest ways to decide if it's appropriate to announce a death on social media is to think about the desires of the one who has passed. If he or she was particularly private or had a dislike for social media, it probably wouldn't be fitting to broadcast their death through these channels. On the other hand, if the deceased had many social media connections and frequently posted to one platform or another, they might have preferred that method of sharing the news.
Consider creating a living memorial with Facebook.
If your deceased loved one had a Facebook account, you may be able to memorialize it. Facebook recently made this option available to the families of those who have passed away. When a Facebook profile is memorialized, it can no longer be logged into and the account will no longer appear in search results. However, existing 'friends' of the account holder can still view the page and share photos or other memories. It can be a wonderful way to create a digital legacy for your loved one while keeping his or her memory alive for years to come.
Announcing the death of a loved one to the world is never easy.
Whichever avenue you choose to make the announcement, it requires discretion, sensitivity and tact. Any post you create needs to be respectful to the one who has passed, as well as to those receiving the news.
If you've lost a beloved friend or family member and need resources for sharing the news or other forms of support, please reach out to our caring team. Our compassionate funeral directors are always available to assist you in your time of need.
About Batchelor Brothers Funeral Services: As a leading African American-owned and operated funeral and cremation organization serving three states, Batchelor Brothers Funeral Services has provided a ministry of care to thousands of grieving families. We promise to provide our highest level of distinguished service and respect to families who entrust us to honor their loved one. In all aspects of the funeral process, we strive to be the absolute best and are honored to help preserve our clients' legacies for future generations. With three convenient locations serving both North and West Philadelphia, as well as Trenton and Drexel Hill, it is always our pleasure to be of service. Please visit our website for more information.
Previous Posts
When returning to work after a loved one's passing, expect to encounter a complex blend of emotions. Grief is a deeply personal journey, and it's important to remember that there is no right or wr...