What Medicare Doesn't Cover and the Resources That Can Help
Friday, November 8, 2019
Original Medicare covers many medical and hospital services—but it doesn't cover everything. Where can you go for help?
Every day in America, nearly 10,000 baby boomers celebrate their 65th birthday. After paying taxes for decades to help fund this government program, these older Americans finally get to have "free" health insurance for the rest of their lives through Medicare. But many new enrollees are disappointed to discover that basic Medicare doesn't cover a variety of health care expenses, many of which can be serious budget-busters.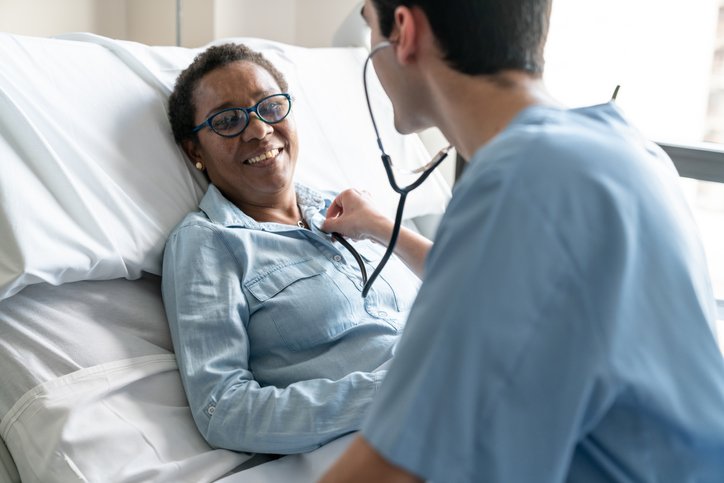 For example, while a large percentage of seniors need glasses, hearing aids and/or dentures, Medicare typically won't pay for any of these pricey services. In this article, we'll take a look at commonly-needed medical services that Medicare doesn't pay for, along with some useful resources and smart ways to save.
Get the help you need.
Here are four big areas where Medicare coverage falls short, along with suggestions for how to save and/or where to find financial assistance:
Prescription drugs: Spending on prescription drugs continues to skyrocket in the U.S., topping $457 billion last year, according to the Department of Health and Human Services. While Medicare Part D can be purchased separately, it can doesn't pay for all of these expensive medications. Here are some smart ways to save on prescription drugs:
Ask about alternatives. Prescription drug costs can vary widely, and switching to a similar, equally effective drug could save you hundreds of dollars. Always ask your doctor if there's a generic version, which can cost up to 85% less than the brand-name version.
Use the preferred pharmacy. The pharmacy you choose can also make a big difference in your out-of-pocket costs. Most Medicare Part D plans now have preferred pharmacies where you'll pay a greatly reduced portion of the costs.
Check into free resources. Advocacy groups for specific health conditions, such as Partnership for Prescription Assistance, offer help for those who can't afford medications, as well. Many drug manufacturers also run Patient Assistance Programs; visit RxAssist.org for a complete list.
Dental care: As we age, we become more susceptible to diseases that affect oral health. Unfortunately, Medicare doesn't provide coverage for routine dental visits, teeth cleanings, fillings, dentures or most tooth extractions. Some Medicare Advantage plans cover basic cleanings and x-rays, but they carry a monthly premium and generally have an annual coverage cap of about $1,500. Here are some free or low cost dental care options for seniors:
Toothwisdom.org: This site is dedicated to oral health resources for older adults. It offers a use-friendly locator tool that provides an extensive list of resources within each state.  
Health Resources and Services Administration (HRSA): This organization supports federally-funded health centers for those with no insurance or who have a limited income. Many offer payments on sliding scale based on what patients can afford.
Donated Dental Services: With a national volunteer network of 15,000 dentists and 3,500 dental labs, this non-profit provides free dental care to qualifying medically vulnerable seniors and those who are permanently disabled.
Vision care: Routine eye exams and glasses aren't covered under Medicare, with certain exceptions for those who have diabetes or have had specific types of eye surgery. Some Medicare Advantage plans provide vision coverage, but again, that means an additional monthly premium and potentially hefty out-of-pocket expenses. The following organizations provide valuable vision care assistance:
EyeCare America: For more than 30 years, this program has been matching eligible Americans 65 and older with volunteer ophthalmologists across the country to provide no- and low-cost eye exams and associated services.
Lions Club International: Local Lions Clubs frequently provide eyeglasses or assistance for individuals with vision care needs.
Mission Cataract USA: This organization offers free cataract surgery for eligible U.S. residents who have no means to pay.
Hearing aids: Medicare doesn't cover routine hearing exams or hearing aids, which can cost as much as $3,500 per ear. Some Medicare Advantage plans do cover hearing aids and the required fitting exams, and discount programs exist that offer lower-cost hearing aids. Some good programs to check out include:
The Starkey Hearing Foundation: This organization's HEAR Now program provides hearing help to low-income Americans of all ages. Eligible participants can receive new, state-of-the art digital hearing aids that are customized to their hearing loss.
Sertoma: Through its 500 clubs nationwide, this civic service organization runs a hearing aid recycling program that refurbishes and distributes them to local people in need.
The Hearing Aid Project: This organization maintains a comprehensive list of state-by-state resources for free hearing aids.
Get informed about Medicare now so you can avoid unpleasant financial surprises later. If you have questions, or if we can make your next stage in life easier, please contact us. Our caring team is always pleased to be of assistance.
About Batchelor Brothers Funeral Services: As a leading African American-owned and operated funeral and cremation organization serving  three states, Batchelor Brothers Funeral Services has provided a ministry of care to thousands of grieving families. We promise to provide our highest level of distinguished service and respect to families who entrust us to honor their loved one. In all aspects of the funeral process, we strive to be the absolute best and are honored to help preserve our clients' legacies for future generations. With three convenient locations serving both North and West Philadelphia, as well as Trenton and Drexel Hill, it is always our pleasure to be of service. Please visit our website for more information.
Previous Posts
When the weather turns frigid and the days grow short, it's a sure sign that cold and flu season is on the way. Winter is around the corner, signaling the battle cry against seasonal illnesses. It...