The Best Strategies for Coping with Grief in the New Year
Sunday, January 12, 2020
"Little by little, we let go of loss…but never of love."
When you lose someone special, the world seems to lack its celebratory qualities. Whether your loved one died recently or many years ago, it's important to remember that where there was great love, there will also be deep grief no matter how long it's been since their passing.
The new year often serves as a bittersweet reminder that the clock ticks on, and you may feel particularly nostalgic as you enter a new year—and decade—without this cherished person. If you're suffering the loss of dear friend or family member, here are some helpful tips for managing your grief in the new year.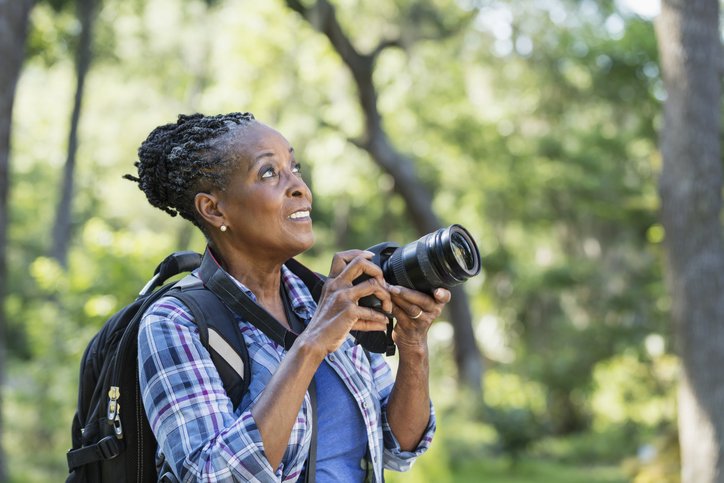 Take up a new hobby.
The idea of making a long list of new years resolutions may seem hollow and daunting when you're bereaved. Instead, forego the resolutions and ease into 2020 by trying a new pastime. Hobbies can provide a constructive outlet for negative energy, a means for getting together with others, and feeling of accomplishment and productivity. Whether it's learning a new language, taking a cooking class, or trying your hand at painting, anything you find interesting and enjoyable can be beneficial to your mental health.
Clean up and organize your living space.
After enduring a tragic loss, cleaning and other household chores may have fallen to the back burner. Find a free day or weekend and block it off. Use that time to get rid of any clutter; thoroughly mop, dust and vacuum; clean the bathrooms and kitchen; and update your space. Adding a fresh coat of paint and some new pillows or pictures can make your home and outlook seem a little brighter.
Do something nice for others every day.
Whether it's as simple as opening the door for you or complimenting your sweater, small gestures of kindness like these probably have probably helped brighten your day. Do the same for others now, even when you're feeling low. It's sure to benefit the recipient as well as yourself. If doing something nice every day is something you've already been doing, keep it up.
Spend time with friends and family.
Socializing with those closest to you is essential, especially when you're recovering from the death of a loved one. Having that support can ease your pain and may even bring some laughter back into your life. Your get-togethers don't have to be lavish or involved. Simply having coffee with friends or going to a movie with your sibling can do the trick.
Be gentle with yourself.
Don't place expectations on yourself that you may not be able to live up to. Whenever possible, try not to set timetables for when work or other activities will be back to 'normal'. Don't put pressure on yourself or allow others to pressure you into feeling like you should be over the loss. There's no right or wrong way to grieve and there's no schedule for it, either.
Don't shy away from seeking help.
Enduring a loss can have a profound effect on the stability of individuals, couples, families, and other relationships. If you're experiencing complicated grief or profound sorrow, consider joining a grief support group in your area. By talking to others who are also bereaved, you can find a healthy outlet for your thoughts and feelings with people who may be having similar experiences. When navigating grief is too difficult on your own, contact your pastor, doctor, or a grief counselor to help get you on the path towards healing.
No matter where you are on your journey through grief, know that you're making progress. Although you may feel sorrow and heaviness now, it won't be like this forever. Your life lies ahead and your story will continue. In time, you'll begin to see the potential for new things and the seeds of hope will grow into new dreams. Keep a special place in your heart so that you can always remember the happy times and the love you shared with the departed.
We hope these tips make your healing process a little easier. If you need additional information or help coping with grief during the new year, please reach out to our caring, supportive team. It's our privilege to serve you in your time of need.
About Batchelor Brothers Funeral Services: As a leading African American-owned and operated funeral and cremation organization serving three states, Batchelor Brothers Funeral Services has provided a ministry of care to thousands of grieving families. We promise to provide our highest level of distinguished service and respect to families who entrust us to honor their loved one. In all aspects of the funeral process, we strive to be the absolute best and are honored to help preserve our clients' legacies for future generations. With three convenient locations serving both North and West Philadelphia, as well as Trenton and Drexel Hill, it is always our pleasure to be of service. Please visit our website for more information.
Previous Posts
When the weather turns frigid and the days grow short, it's a sure sign that cold and flu season is on the way. Winter is around the corner, signaling the battle cry against seasonal illnesses. It...