Have You Ever Wondered Why Cremation is Surging in Popularity?
Saturday, February 8, 2020
In 1958, less than 4 percent of Americans were cremated. By 2035, that number is expected to approach 80 percent. What's behind this massive shift?
As more Americans choose cremation over burial, it's become the new norm for end-of-life practices. The demand for cremation continues to outpace that for traditional burial, according to the National Funeral Directors Association's 2019 report on cremation and burial. The cremation rate in the United States surpassed 50 percent in 2016 and continues to increase at a rapid rate. The burial rate, meanwhile, is projected to drop to just 16 percent over the next two decades, which means that cremation is not just a fad. Read on to learn more about the myriad of factors that are creating this surge in demand.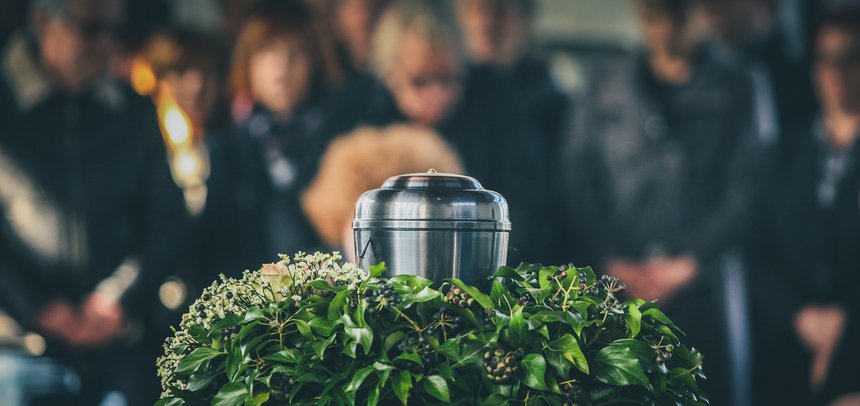 Cremation is more affordable.
The cost of funerals has climbed sharply over the past two decades. Cremation is an affordable alternative disposition method. Recognizing that some families still want the opportunity to have a more traditional funeral service, visionary funeral providers are also offering enhanced experiences such as visitations and viewings prior to cremation.
It offers greater flexibility.
An open casket funeral requires that family and friends travel within a few days of the loss to attend the ceremony. This can be particularly challenging in large families where mourners are scattered across the country. In contrast, with cremation, a memorial service can be arranged at a time and place that's the most convenient for everyone.
Today's families are mobile and dispersed.
Years ago, family plots in cemeteries were common because most extended families lived close together for their entire lives. Now, in an era where cross-country and even global moves are common, making plans to be buried near relatives may not be sensible or of interest.
Cremation has generally become more culturally acceptable.
The association's research found that the proportion of people age 40 and older who feel it is important to have a religious aspect as part of a funeral has declined, from about 50 percent in 2012 to just 35 percent in 2019. Even among minorities, who are traditionally less accepting of the practice, cremation is growing. Over the past decade, cremation rates in the African American population have grown from just 5 percent to more than 23 percent today.
Environmental concerns loom large.
An invigorated focus on eco friendly processes has also help to drive the number of cremations in the U.S. Traditional burials typically involve embalming the body, and many of these chemicals are known carcinogens which could eventually enter the earth, contaminating our water and food supply. In addition, the metal and wood used to create caskets represents large amounts of embodied energy. And then there's the fear that the United States may run out of burial space. It's estimated that roughly 76 million Americans will reach their average life expectancy between 2024 and 2042. To bury them all, it would require an astonishing 130 square miles of land.
It doesn't preclude other funeral traditions from taking place.
Choosing cremation means only that you've decided how you want your body to be treated after death. It still affords the option of planning an open-casket funeral, or allows you to have a ceremony before your ashes are buried or inurned. Your family can still view your body and say goodbye even if you don't choose to be embalmed. Selecting cremation is just one small part of the overall funeral planning process.
A broad and growing range of memorial options exists.
Funeral homes are adopting new and uplifting memorial options to accommodate the growing number of cremation clients. One option that's quickly gaining in popularity is The Living Urn, a bio urn and planting system that allows a family to grow a memorial tree, plant, or flowers from their loved one's cremated remains. If growing a tree isn't of interest, there are also a number of scattering urns available that are made of eco friendly alternative materials such as bamboo, recycled wood, and others. These scattering urns give families the ability to easily spread their loved one's ashes at a meaningful place, such as the ocean, a favorite golf course, or a much-loved park. There are even companies that will turn cremated ashes into stunning jewelry or dazzling stained glass that can be admired and appreciated for many years to come.
If you're considering cremation, we have the answers to your questions. Our compassionate staff stands ready to explain in detail the complete range of cremation and memorialization options available to you and your family. You are always welcome to contact us.
About Batchelor Brothers Funeral Services: As a leading African American-owned and operated funeral and cremation organization serving three states, Batchelor Brothers Funeral Services has provided a ministry of care to thousands of grieving families. We promise to provide our highest level of distinguished service and respect to families who entrust us to honor their loved one. In all aspects of the funeral process, we strive to be the absolute best and are honored to help preserve our clients' legacies for future generations. With convenient locations serving both North and West Philadelphia, as well as Drexel Hill, it is always our pleasure to be of service. Please visit our website for more information.
Previous Posts
When the weather turns frigid and the days grow short, it's a sure sign that cold and flu season is on the way. Winter is around the corner, signaling the battle cry against seasonal illnesses. It...