Five Helpful New Year's Resolutions for the Bereaved
Sunday, December 13, 2020
On January 1, the New Year rolls around whether or not we are ready for it. If you are adjusting to life without a loved one, you may feel as if you want to skip making New Year's resolutions. However, a new year is the perfect time to start thinking about the future and gain a renewed sense of hope.
Below are five resolutions to consider during your period of grief.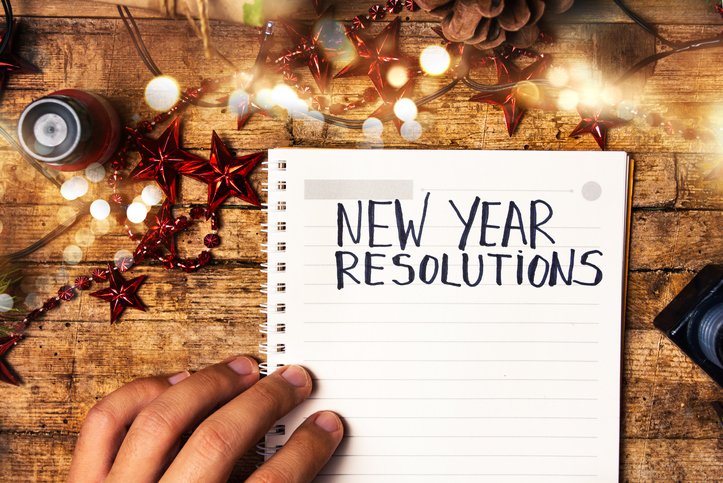 1. Embrace your emotions.
As you know, grief is a roller coaster ride of feelings. One moment you may be laughing over a special memory and the next you may be sobbing into your pillow. However you cope with the loss of a loved one is what is normal for you. Learn to embrace how you grieve. If you feel alone or misunderstood in your bereavement, consider getting grief support by joining a group. It can be normalizing to witness the many ways others work through their grief.
2. Regularly honor your loved one.
Make a plan—or several—to remember the departed throughout the coming year. What you choose does not need to be costly. It's more important to do something personal and meaningful. Below are some suggestions, but feel free to modify them or to create your own:
Make their favorite cake or snack on their birthday
Make a donation in their name to a meaningful charity
Sign up for a virtual walk or run in their memory
Create a memorial garden filled with their favorite flowers and plants
Purchase a memorial bench or brick at a local park
3. Try something new.
New Year's is the perfect time to try new things, which can be a helpful antidote to feelings of loss. The options are endless, and again, you can choose something that's low-cost or even free. Some ideas include:
Try your hand at knitting
Take an online cooking class
Learn to play an instrument
Try yoga or tai chi
Journal to explore your feelings and get to know yourself better
4. Make self-care a priority.
This can be particularly challenging if you are a natural caretaker for others. Take steps to focus on your personal care:
Drink plenty of water.
Spend time in nature.
Pray or meditate regularly.
Get plenty of rest, ideally 7- 8 hours each night. If sleep is an issue, try a relaxing mist spray, such as lavender.
Take a bubble bath.
Eat healthier. Ensure that ⅓ of your plate consists of leafy greens or vegetables.
Indulge in a favorite dessert or snack once a week.
5. Get your affairs in order.
It may seem gloomy to think of your own passing, but leaving directives behind for your loved ones is a courteous and loving act. Make a list of all of your accounts, including utilities, credit cards, and memberships. Keep your log-in information in a safe place in case your loved ones ever need to access your online accounts. Write a letter to your family members letting them know what they mean to you and how you want them to remember you. Share some favorite memories. You might also consider developing your own will or funeral plan. Having these instruments in place for your relatives to follow is truly a loving and thoughtful gesture.
Heading into a new year without your loved one may feel daunting. However, by creating New Year's resolutions, you can find ways to honor him or her as you look forward to the future. We wish you a 2021 filled with plenty of hope and new opportunities.
If you need additional support or would like to speak with one of our compassionate funeral directors, we are always here to assist you. Please contact our caring professionals anytime.
About Batchelor Brothers Funeral Services: As a leading African American-owned and operated funeral and cremation organization, Batchelor Brothers Funeral Services has provided a ministry of care to thousands of grieving families. We promise to provide our highest level of distinguished service and respect to families who entrust us to honor their loved ones. In all aspects of the funeral process, we strive to be the absolute best and are honored to help preserve our clients' legacies for future generations. With two convenient locations serving North and West Philadelphia, it is always our pleasure to be of service. Please visit our website for more information.
Previous Posts
When the weather turns frigid and the days grow short, it's a sure sign that cold and flu season is on the way. Winter is around the corner, signaling the battle cry against seasonal illnesses. It...