Follow these Funeral Planning Tips to Make Your Time of Need Easier
Monday, January 11, 2021
Losing a loved one is undeniably difficult. If you are also responsible for making the funeral arrangements at this challenging time, it can feel overwhelming.
Numerous decisions must be made quickly under highly emotional circumstances. Being informed and understanding your options can lead to a less stressful planning experience. Here are several tips to help you through the funeral planning process.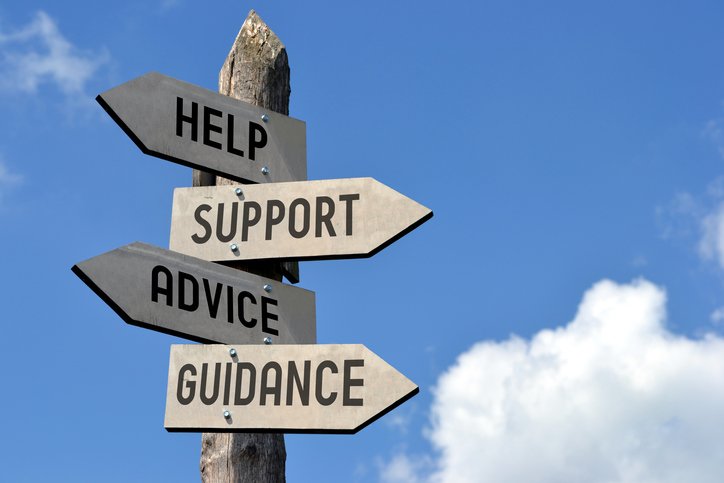 Did your loved one leave instructions or pre-plan his or her funeral?
Arrangements specifying burial or cremation may have already been made, perhaps many years ago. Look for any documents that will help in the decision-making process before moving forward.
Consult with your family at the outset.
If possible, bring key family members together online for an early conversation. This is especially helpful if your loved one left no advance instructions. Take into consideration:
What would he or she want?
Did he or she express any preferences about the type of final arrangement?
Have family burial plots been purchased in a cemetery?
Did the departed leave funds to be used for their final arrangements?
How much can you realistically afford?
What will help grieving family members and friends heal?
Whatever choices you make, write them down in detail. This will help as you go about identifying a funeral provider.
Establish a budget.
Decide on an amount that's affordable for you—one that you are willing and able to spend without hardship. Determine what you can afford before you begin the shopping process. Don't make the mistake of arranging a lavish funeral for your loved one and then having to scramble to find funds to pay for it.
Price, quality, and selection:
Ask the funeral director to review the General Price List with you. Inquire about the variety of urns and caskets they offer and their billing policy.
Licenses, qualifications, and training:
One of the most important questions to ask during your interview are the kinds of licenses that the funeral home has, as well as the qualifications and training of the funeral director and staff members. Knowing that highly trained, skilled professionals are assisting you can be very reassuring.
Compassion and courteousness:
This is a key component in choosing the right funeral home. Every staff member you encounter should demonstrate compassion, empathy, and kindness. You should feel that you are being supported and cared for during this difficult time.
Consider ways to personalize the funeral event.
For example, the music included in the service is often used to reflect the personality of the departed. Choices vary widely, ranging from religious hymns to contemporary hits. Did your loved one have a favorite scripture passage? Be sure to include it in the readings. You may also decide to share a photo display, memorial wall, or some collection of personal artifacts. These things can all represent unique and touching elements that will help those in attendance to fondly remember your loved one.
There is no 'right' or 'wrong' way to have a funeral.
There are an endless variety of celebrations, services, and traditional funeral options. A funeral should be a fitting tribute for the one who passed on and a source of healing for grieving family and friends. Your chosen professional should listen carefully and assist you in planning a meaningful service that reflects your wishes and captures the spirit of your loved one.
We hope this information is helpful as you travel your grief journey. If you have additional questions or need to make funeral arrangements, we are always here for you. Please contact our caring team anytime.
About Batchelor Brothers Funeral Services: As a leading African American-owned and operated funeral and cremation organization, Batchelor Brothers Funeral Services has provided a ministry of care to thousands of grieving families. We promise to provide our highest level of distinguished service and respect to families who entrust us to honor their loved ones. In all aspects of the funeral process, we strive to be the absolute best and are honored to help preserve our clients' legacies for future generations. With two convenient locations serving North and West Philadelphia, it is always our pleasure to be of service. Please visit our website for more information.
Previous Posts
When returning to work after a loved one's passing, expect to encounter a complex blend of emotions. Grief is a deeply personal journey, and it's important to remember that there is no right or wr...