Sympathy Gifts: A Beautiful Way to Express Your Love and Support
Monday, March 1, 2021
A sympathy gift can be a heartwarming way to demonstrate your support for someone who is grieving.
Whether you choose a gift that helps your friend through the bereavement process or one that honors the memory of their loved one, these condolence offerings are symbolic of your love and concern. Funeral flowers have long been the traditional sympathy option and their lovely blooms can offer much-needed encouragement at a challenging time. If you are seeking something more original, there's no shortage of meaningful choices. From uplifting keepsakes to poignant reminders, you will find something to suit every taste and budget.
In this article, we have compiled a listing of unique sympathy gift ideas that will show your grieving friend just how much you care.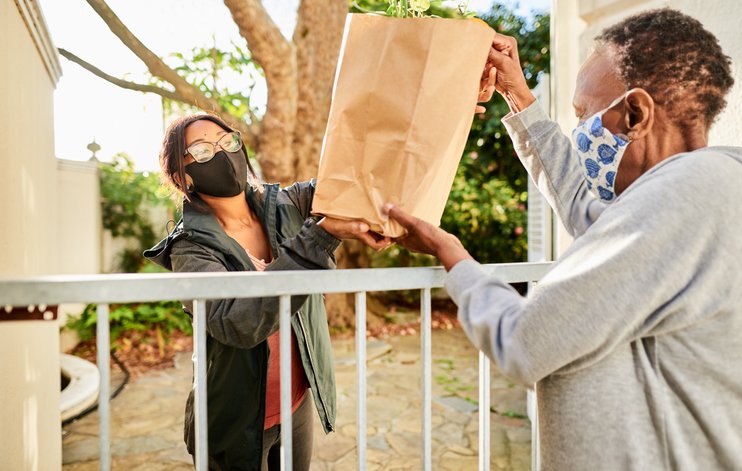 Create a grief care package
You can easily assemble this practical sympathy gift. Fill a gift box or bag with thoughtful items that are sure to come in handy during difficult times. In addition to a sympathy card, you might include self-care items such as an assortment of teas or scented bath oils. Toiletries can quickly run out and need to be replaced, so consider including everyday items such as shampoo and toothpaste. If the bereaved has young children, you might add a stuffed animal, coloring books, and crayons.
Order a piece of remembrance jewelry
A beautiful article of jewelry is a poignant way to remember someone special. Many companies also offer custom touches, such as the ability to include photographs, monogrammed initials, and even the handwriting of the departed.
Offer up some TLC
Grief often comes in waves and a gift card allows the bereaved to benefit from self-care whenever they need it the most. A certificate for a massage, spa day, or food delivery is a wonderful choice to comfort an aching heart.
Give them a safe place to store precious memories
Console your friend with a personalized memory box that allows treasured mementos to be safely kept in one location. The condolence box can be used to store cherished items from the departed, such as photos, documents, ornaments, and commendations.
Design a memorial garden stone
Did the departed enjoy nature or have a green thumb? A serene garden would be a lovely location for a memory keepsake. An endless variety of lovely personalized garden stones is available so you can easily find the perfect motif. Choose from flowers, birds, butterflies, and many others, along with a personalized memorial inscription.
Give the gift of art
A painting or print can celebrate the life of the one who passed and evoke memories of special times. You might choose a landscape of a favorite location or vacation destination, for example. You could even have a piece commissioned if your budget permits, such as a sketch of a beloved family home or alma mater.
Donate to a cause that was important to the departed
Sympathy gifts don't have to be tangible to be meaningful. Consider donating to a charity that was a personal passion for the one who passed on. This loving gesture will surely be appreciated by your grieving friend or family member.
You can't go wrong by demonstrating compassion and support for one who is bereaved. Whatever you choose to give, keep in mind that the price is not what matters. While it's nice to give physical presents, acting as a source of comfort may be the greatest gift of all.
We hope you find these sympathy gift suggestions helpful. If you would like additional resources or need to make funeral arrangements, our caring staff is always available to assist you. Please reach out to us anytime.
About Batchelor Brothers Funeral Services: As a leading African American-owned and operated funeral and cremation organization, Batchelor Brothers Funeral Services has provided a ministry of care to thousands of grieving families. We promise to provide our highest level of distinguished service and respect to families who entrust us to honor their loved ones. In all aspects of the funeral process, we strive to be the absolute best and are honored to help preserve our clients' legacies for future generations. With two convenient locations serving North and West Philadelphia, it is always our pleasure to be of service. Please visit our website for more information.
Previous Posts
When the weather turns frigid and the days grow short, it's a sure sign that cold and flu season is on the way. Winter is around the corner, signaling the battle cry against seasonal illnesses. It...