FEMA Announces COVID-19 Funeral Assistance
Monday, April 12, 2021
FEMA will begin accepting applications for Funeral Assistance on Monday, April 12, 2021 through a dedicated call center. Please see the call line information below:
844-684-6333 | TTY: 800-462-7585
For the most up-to-date information, please refer to: https://www.fema.gov/disasters/coronavirus/economic/funeral-assistance.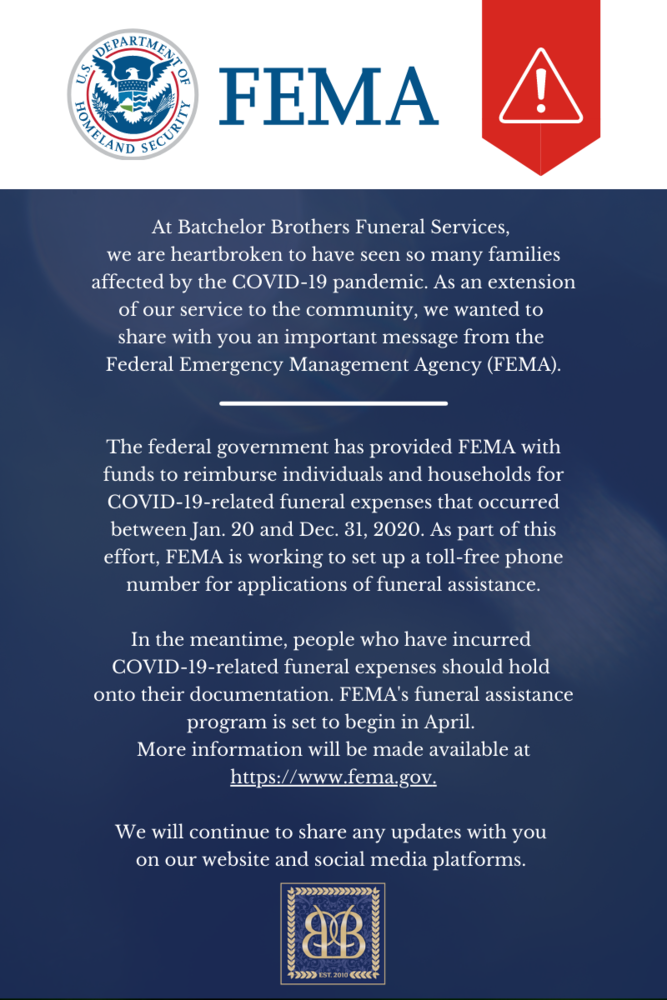 Previous Posts
Funeral processions, also called corteges, are vital elements of the final farewell for the departed. The person who passed on may not be the Queen of England, but they are still someone's spouse...