FEMA Announces COVID-19 Funeral Assistance
Monday, April 12, 2021
FEMA will begin accepting applications for Funeral Assistance on Monday, April 12, 2021 through a dedicated call center. Please see the call line information below:
844-684-6333 | TTY: 800-462-7585
For the most up-to-date information, please refer to: https://www.fema.gov/disasters/coronavirus/economic/funeral-assistance.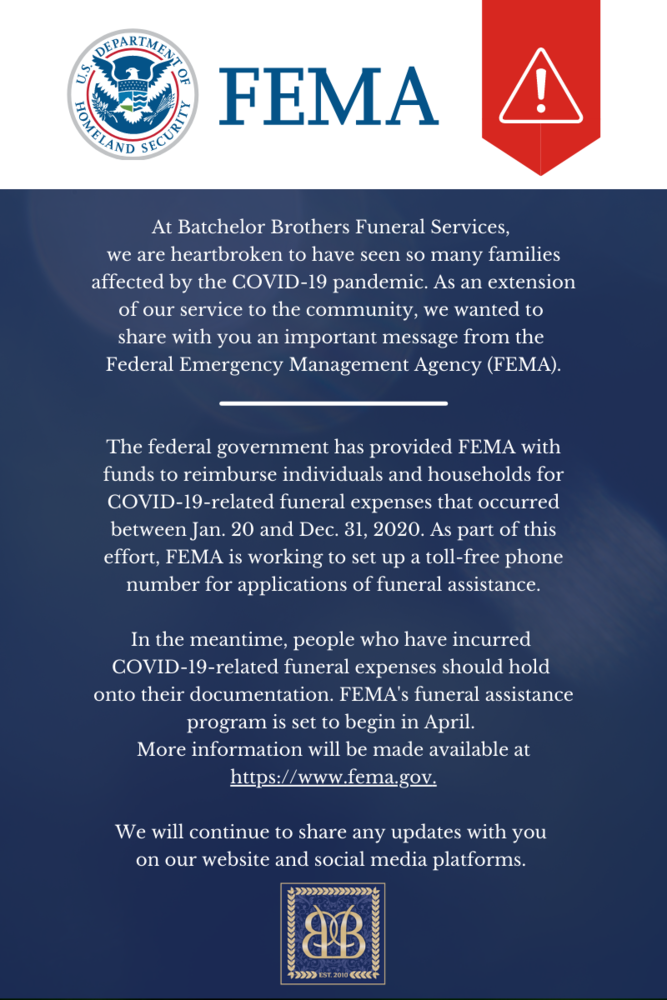 Previous Posts
Condolence messages can be challenging to compose and deliver. Losing a loved one is a deeply personal event and everyone deals with their emotions differently, making it difficult to know what to...