FEMA Announces COVID-19 Funeral Assistance
Monday, April 12, 2021
FEMA will begin accepting applications for Funeral Assistance on Monday, April 12, 2021 through a dedicated call center. Please see the call line information below:
844-684-6333 | TTY: 800-462-7585
For the most up-to-date information, please refer to: https://www.fema.gov/disasters/coronavirus/economic/funeral-assistance.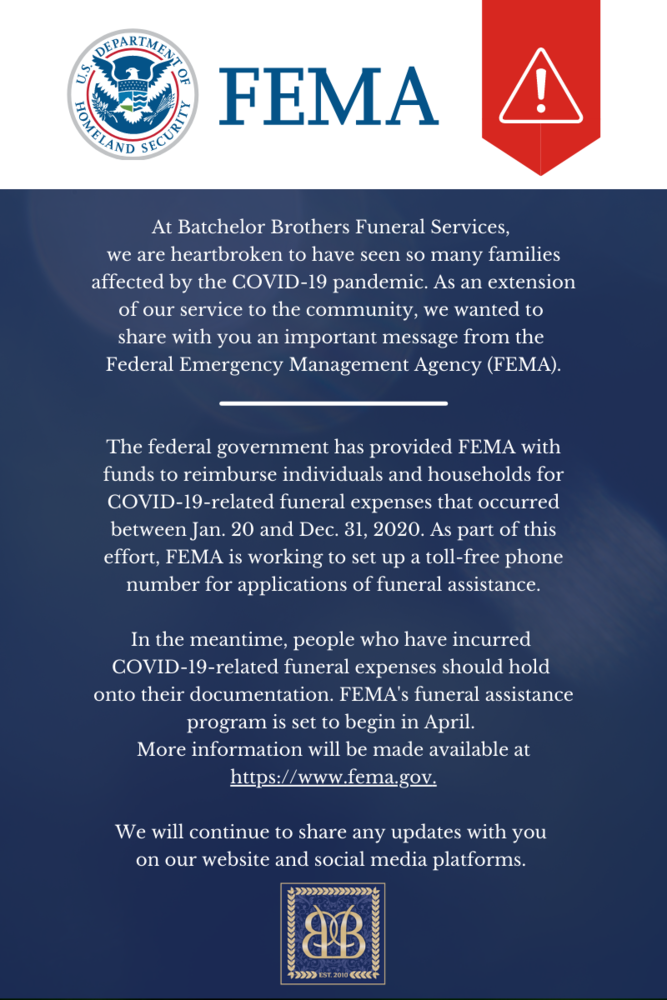 Previous Posts
Black History Month is an important annual celebration of achievements by African Americans. In the United States, Black History Month is observed in February to recognize the innumerable key cont...