FEMA Announces COVID-19 Funeral Assistance
Monday, April 12, 2021
FEMA will begin accepting applications for Funeral Assistance on Monday, April 12, 2021 through a dedicated call center. Please see the call line information below:
844-684-6333 | TTY: 800-462-7585
For the most up-to-date information, please refer to: https://www.fema.gov/disasters/coronavirus/economic/funeral-assistance.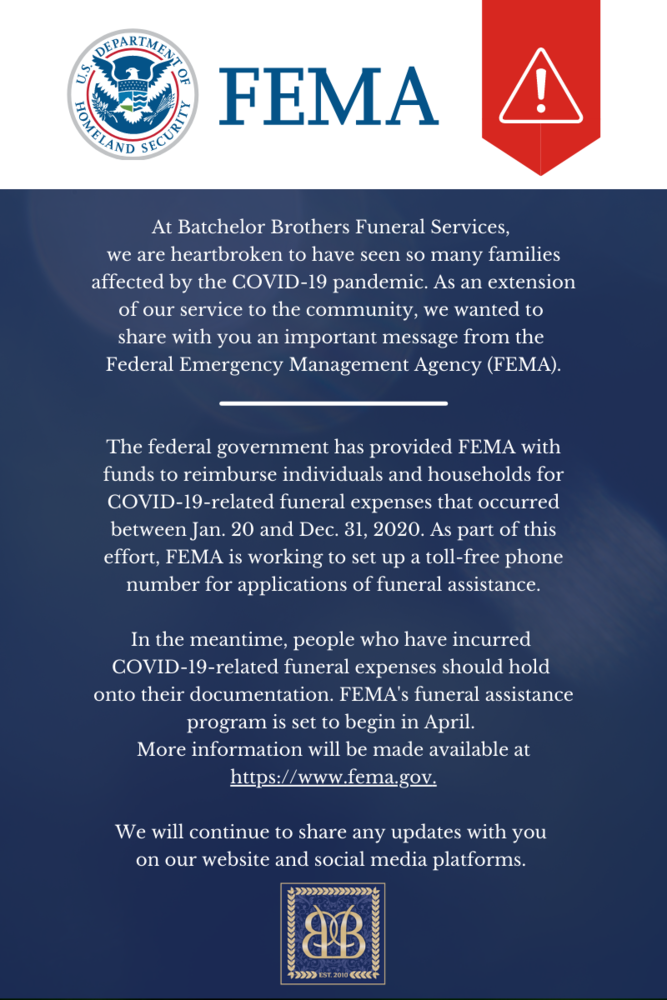 Previous Posts
Going through a loved one's belongings after they have passed away is often difficult but you can make the process easier. Just as there is no right way to grieve, there is no specific time that y...