Upcoming Webinar: Managing Change & Grief - April 14
Friday, April 2, 2021
We hope you will join us!
Recognizing that professional counseling can be an important part of the grieving and healing process, we have invited Leslie Holley, MA, LCPC, NCC, and certified counselor with Healing Circle, to lead us in an online presentation focused on managing change and grief.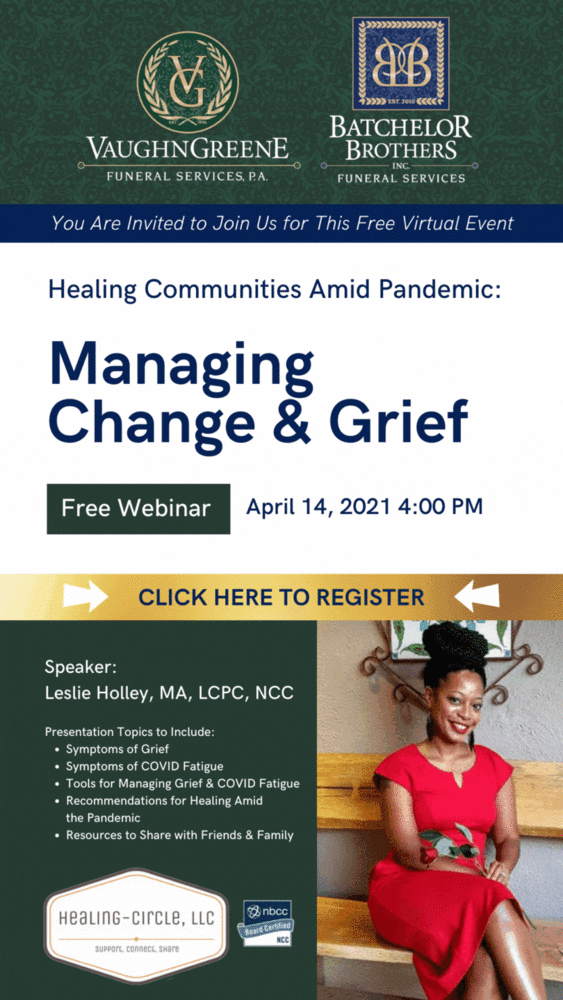 Previous Posts
Going through a loved one's belongings after they have passed away is often difficult but you can make the process easier. Just as there is no right way to grieve, there is no specific time that y...