Writing a Headstone Inscription? Follow These Seven Tips to Get it Right
Friday, August 6, 2021
Choosing a headstone and inscription is a weighty responsibility and should not be taken lightly.
The choices you make now will live on for eternity in tribute to the departed so it's best to go about the selection process slowly and deliberately. You may have some difficulty finding the right wording. After all, it isn't easy to sum up someone's life in just a few words.
Follow these seven guidelines to write a meaningful inscription that showcases the unique life and personality of your loved one.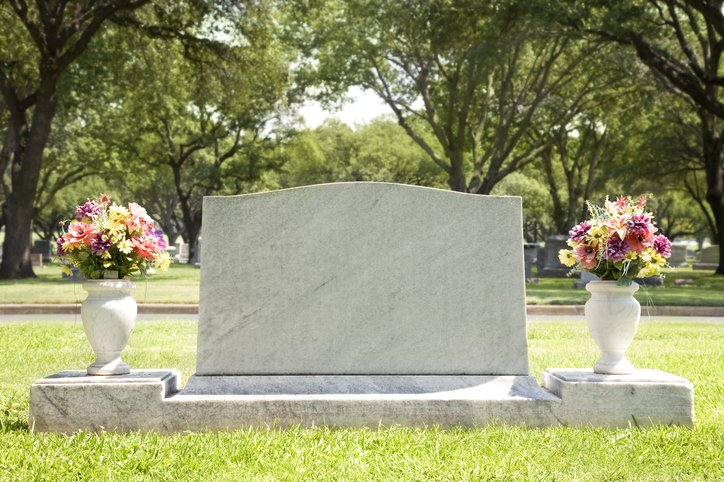 1. Never rush the process.
You may feel that you have to make decisions regarding the headstone and inscriptions right away, but in truth, you can take all the time you need. Many people choose to place a temporary marker at the gravesite while they are going through the selection and inscription process. It's not uncommon to take a year or more after the burial to erect the final headstone. This is often a wise choice because by then, you will have processed most of the grief and can clearly consider the message you want to convey.
2. Avoid using ornate language.
There's probably much you want to say about your departed loved one but it's best to keep the headstone inscription simple and forthright. Excessively long inscriptions might distract from the beauty of the memorial, so avoid anything too complicated or wordy.
3. Write from your heart.
Every person is unique and a headstone should reflect the individuality of your loved one. Avoid common designs, tired sayings, and cookie-cutter inscription messages. Instead, think of a unique phrase or saying that truly summarizes their personality.
4. What material should you choose?
It's important to note that the material from which the headstone is carved will determine the letterforms that can be inscribed on it. In turn, that will also determine the length of the inscription itself. For instance, if you choose a limestone headstone, you will end up with a shorter inscription area due to the bold lettering required, whereas a slate headstone requires smaller italic letters that take up less room.
5. Consider the overall design.
In addition to the words inscribed on the headstone, you should also think about the shape of the stone, the font, and the overall design of the monument, all of which contribute to the end product and the message it conveys.
6. Where should you put the epitaph?
There are many different locations on a headstone where you could place the inscription. It depends on your preference and the overall design of the monument. For example, you might opt for the wording to extend straight across the monument or you could design it so that it follows the rim of the headstone. Many people prefer to place the epitaph on the back of the headstone so that it leaves plenty of space on the front.
7. Inspiration is all around you.
If you are struggling with the design or inscription for the headstone, consider visiting a local cemetery or viewing some images online. While you will likely come across an endless array of options, strive to find something that feels appropriate and strikes an emotional chord. If you want to create an inscription that's more personal or emotive, you might choose a poem, saying, or Bible verse that was a favorite of your departed loved one.
Please feel free to contact us for additional ideas and suggestions for headstone inscriptions. Our caring professionals are always here to assist you.
About Batchelor Brothers Funeral Services: As a leading African American-owned and operated funeral and cremation organization, Batchelor Brothers Funeral Services has provided a ministry of care to thousands of grieving families. We promise to provide our highest level of distinguished service and respect to families who entrust us to honor their loved ones. In all aspects of the funeral process, we strive to be the absolute best and are honored to help preserve our clients' legacies for future generations. With two convenient locations serving North and West Philadelphia, it is always our pleasure to be of service. Please visit our website for more information.
Previous Posts
When the weather turns frigid and the days grow short, it's a sure sign that cold and flu season is on the way. Winter is around the corner, signaling the battle cry against seasonal illnesses. It...