Holiday Health Event - December 9
Saturday, November 13, 2021
Holiday Health: Coping with Depression, Anxiety & 'The Blues'
You are invited to join us for this free virtual event.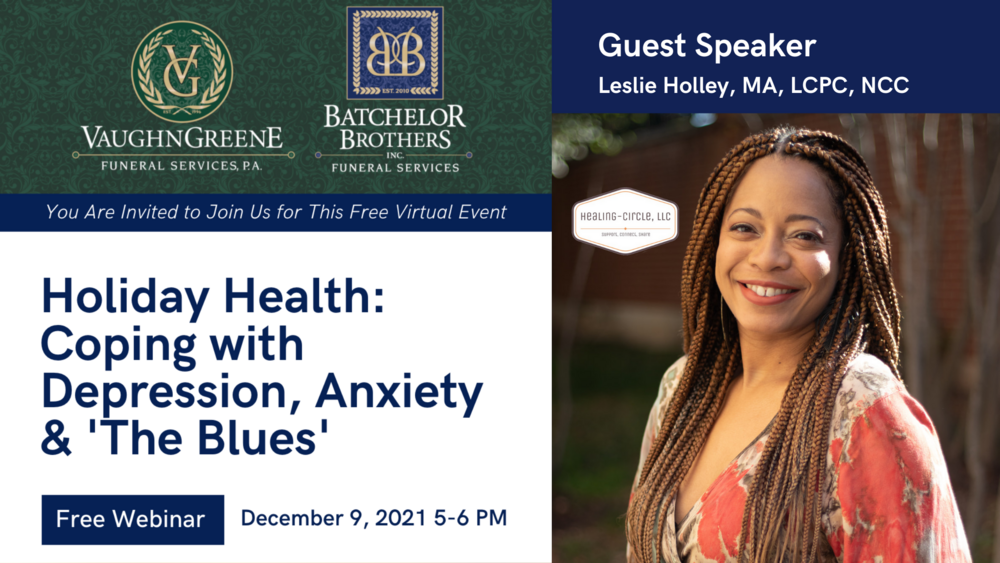 Our guest speaker is Leslie Holley, MA, LCPC, NCC, a Board-Certified Counselor with Healing-Circle, LLC.

This presentation will:
1. Identify depression and anxiety symptoms
2. Explain the obstacles the holidays and wintertime brings on our mental health
3. Identify healthy coping tools to manage holiday stress and depression
4. Explore when to seek additional help

We hope you can join us for this free community event.
Previous Posts
Funeral processions, also called corteges, are vital elements of the final farewell for the departed. The person who passed on may not be the Queen of England, but they are still someone's spouse...