Choosing a Cemetery Property: Six Essential Questions You Need to Consider
Friday, June 17, 2022
If you have been tasked with choosing a cemetery property, you may be unsure about where to begin.
Many options exist and no two properties are exactly alike, so it's wise to enter the process as informed as possible.
Here are six indispensable questions that will help you narrow down your choices and select the best cemetery for your specific needs.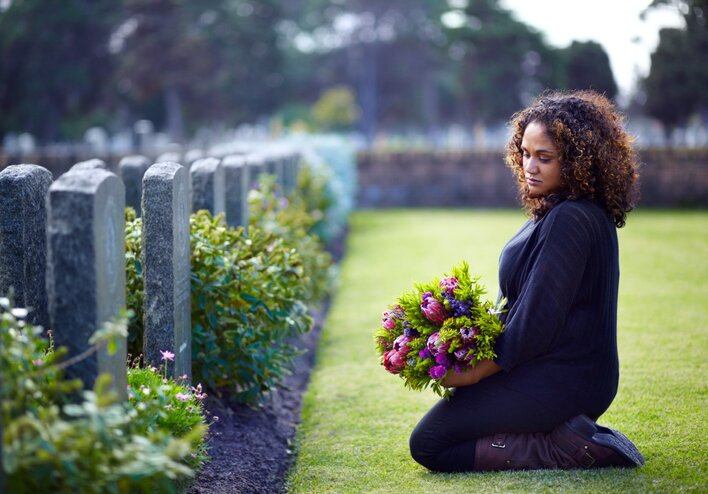 How much does the plot cost and what additional fees are there?
The first part is pretty straightforward but the second part is necessary to get the complete picture of potential cemetery costs. Depending on the pricing structure, you may encounter a rate that initially seems high but is all-inclusive. Or, the rate may seem like a real bargain, but doesn't include a number of costs that will be added in later.
What gravesite options are available?
Cemeteries often sell a variety of different plot sizes and locations. The more attractive locations may cost more. Plot sizes can vary, from a small area for the burial of a cremation urn, to a full-sized casket burial plot, to large areas reserved for an entire family.
What are the costs for opening and closing the grave?
The burial ground opening and closing are performed by the cemetery at the time of the service. The process and cost of opening and closing a grave will differ depending on the type of memorialization and the cemetery location. The national average cost of opening and closing a grave is currently $1,240. This does not necessarily include any other burial fees, and every cemetery has different rules regarding burials. The cost may be included in a package price or it may be a separate fee.
Are there any restrictions regarding the casket?
The Federal Trade Commission (FTC) regulates the funeral industry and requires that cemeteries allow you to use the burial casket of your choice, regardless of where it was purchased. However, cemeteries can impose limitations or requirements on what they allow to be buried. For instance, many cemeteries require the use of a burial vault or liner, while "green" burial cemeteries only allow eco-friendly caskets or burial shrouds. Avoid costly problems by asking about casket requirements and restrictions, and confirm that any casket you purchase online or from a different funeral home will meet those requirements before you buy it.
Is an outer burial container, grave liner, or vault required?
A burial vault or grave liner provides a barrier that is placed into the grave before burial. This ensures that, after the casket is buried and begins to deteriorate, the ground does not cave in. Outer burial containers, grave liners, and burial vaults are desirable because they help keep the cemetery pristine and the ground level. However, these barriers often come with an additional cost, so be sure to inquire in advance.
What types of markers are permitted?
There are many, many options for headstones and grave markers. Before you begin the search for the right marker for your loved one, find out if the cemetery has any restrictions. For example, some cemeteries are designated as memorial parks that only permit flat markers made of bronze or granite. Others may have restrictions concerning the headstone height, colors, or materials.
Here are some additional helpful pointers when choosing a cemetery:
You can purchase a headstone or grave marker from any vendor and the cemetery is required by law to accept it, as long as it conforms to their aesthetic standards.
Prepaying burial expenses can save you money in the long run.
You may want to consider purchasing additional plots for family members if you wish to be buried in proximity.
Before purchasing a gravesite, visit the cemetery to see the location of the plot and assess the standard of maintenance.
If you are in the planning process or if you have questions, we would be honored to offer our guidance as you weigh these important decisions. Please feel free to reach out to our caring professionals anytime.
About Batchelor Brothers Funeral Services: As a leading African American-owned and operated funeral and cremation organization, Batchelor Brothers Funeral Services has provided a ministry of care to thousands of grieving families. We promise to provide our highest level of distinguished service and respect to families who entrust us to honor their loved ones. With two convenient locations serving North and West Philadelphia, it is always our pleasure to be of service. For more information about our funeral, cremation, memorial, and repast services, please visit batchelorbrothers.com.
Previous Posts
When returning to work after a loved one's passing, expect to encounter a complex blend of emotions. Grief is a deeply personal journey, and it's important to remember that there is no right or wr...