The Makings of a Memorable Repast Don't Have to be Overwhelming
Sunday, November 25, 2018
The day you say a final goodbye to a loved one can be very difficult. On top of all of the emotions you're experiencing, there are numerous details to be worked out to coordinate the many events of the day.
Fortunately, hosting a repast doesn't have to be an overwhelming task. Before you begin planning, give some thought to the following questions to help make the repast as effortless as it is memorable.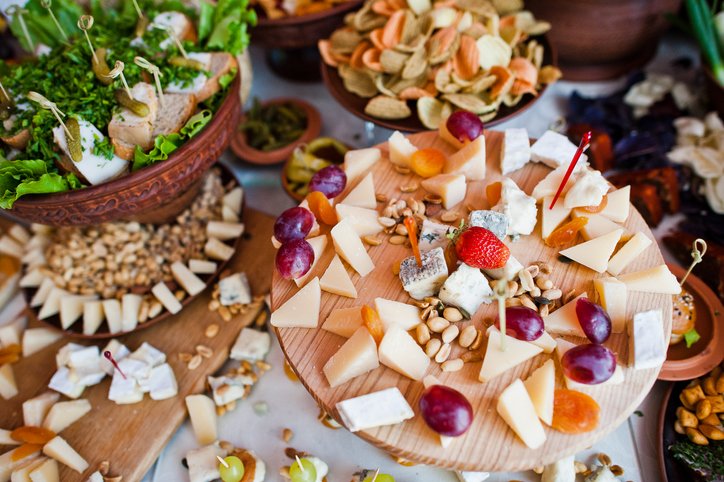 Who will be in charge of organizing the funeral reception? If you feel up to the task of planning the reception, then go for it. If it starts to become too much, be sure to ask for help from your friends and family. They will probably be more than happy to assist you during this trying time. If you would prefer to have someone else take care of the details, there are a number of options at your disposal. Churches often have volunteer groups that are eager to lend a hand. If you're having the funeral or memorial service at a funeral home, they are likely to have professionals available for this purpose. You could also consider engaging a professional event planner who specializes in making funeral arrangements and post-funeral repasts.
Where will the repast be held? The most common locations for the funeral reception are at the funeral home, at a church hall or other banquet facility, or at the home of a close friend or family member. Local restaurants are another popular choice. When thinking about the venue, be sure to consider how many guests may be in attendance.
How much you want to spend? While it may seem like the funeral reception isn't an appropriate time to be concerned about finances, the reality is that the costs can really add up. As when planning any large gathering, it's wise to decide how much you can comfortably spend and develop a menu based on that figure.
What type of food and drink should be served? When you think of the types of food for a funeral reception, where you live, your culture and your family traditions can play a large role. You'll also want a menu that is affordable to you, comforting, easy to prepare and easy to eat. If your budget allows, you may consider having the funeral reception food catered. You don't have to offer a lavish dinner party; many catering companies are happy to provide a modest menu. Regardless of what you decide to serve, it's important to remember that the purpose of the repast is to give those who have come to pay their respects the opportunity to gather together to share their memories of the deceased.
How will you personalize the event? You can make the post-funeral reception more personal by including touches that call to mind your loved one. There are many popular and easy ways to do this, such as:
Serving food and drink that were favorites of the deceased
Playing background music that had significance to your loved one
Arranging a group activity, such as a candle lighting
Offering an open microphone so that guests can share a favorite story or memory
Creating a tribute video to display during the reception
Providing a keepsake for visitors to take with them
When it comes to hosting a memorable repast, what you choose should depend on your budget and your personal preferences. Avoid over-extending yourself both physically and financially when doing your planning. Remember, there's nothing wrong with keeping it simple and accepting help. Your guests aren't expecting a gala or a sumptuous meal. If you need additional information about planning a memorable repast for a loved one, please reach out to our supportive team.
About Batchelor Brothers Funeral Services: As a leading African American-owned and operated funeral and cremation organization serving three states, Batchelor Brothers Funeral Services has provided a ministry of care to thousands of grieving families. We promise to provide our highest level of distinguished service and respect to families who entrust us to honor their loved one. In all aspects of the funeral process, we strive to be the absolute best and are honored to help preserve our clients' legacies for future generations. For more information, please call us at 215-549-4700 or visit us online at www.batchelorbrothers.com.
Previous Posts
When returning to work after a loved one's passing, expect to encounter a complex blend of emotions. Grief is a deeply personal journey, and it's important to remember that there is no right or wr...