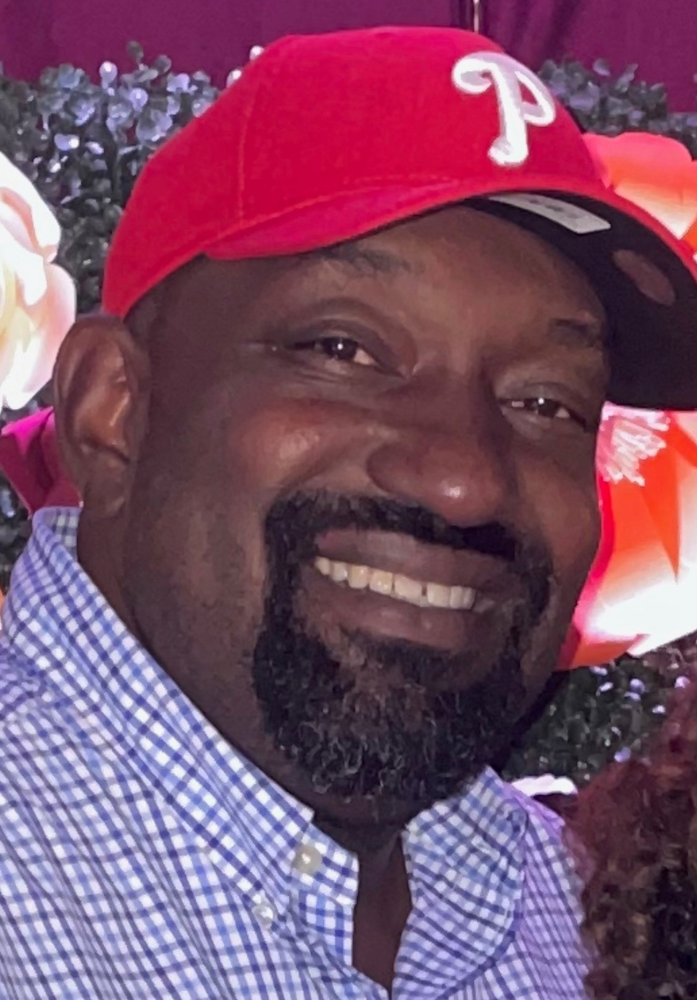 Obituary of Ralphal S. Curry Jr.
Please share a memory of Ralphal to include in a keepsake book for family and friends.
Early Childhood and Athletic Prowess Rap Curry's athletic prowess propelled him to prominence as a basketball player at Penn Wood and St. Joe's, which is where his biography begins. His court performances garnered him a place in the program's annals as one of the greatest players ever. He played in 107 games during his tenure and left an indelible mark with 1,372 points and 521 rebounds, ranking him 25th and 45th, respectively, in the all-time scoring and rebounding lists. Sporting Career Rap Curry's lengthy tenure as Athletic Director at Penn Wood had a greater impact than his athletic achievements. He became a source of inspiration and a father figure to the pupils he mentored, surpassing his status as a sporting icon. His dedication to their growth extended well beyond the classroom. Rap emphasized tenacity, discipline, and leadership, recognizing that the future of the community depended on molding the next generation. Rap Curry's commitment to his alma mater and community was unwavering. As exemplified by the new Kerr Field complex, he tirelessly advocated for the betterment of those around him and delighted in seeing state grants benefit children. He recognized the importance of investing in the next generation to enhance the city he cherished. Making an Indelible Impression Rap Curry was more than a celebrity; he devoted his time and energy to the lives of youth, serving as a beacon of hope that led them to success. Everyone he met admired and respected him because of his genuine authenticity and integrity, which made him a wonderful role model. His impact on the lives of so many people will endure in their hearts and memories forever. Legendary Rap Curry's Obituary: A Tribute As we bid goodbye to Rap Curry, we honor his extraordinary life. While his physical presence is no longer with us, his spirit will continue to live on in the lives he impacted and the amazing changes he wrought. May his legacy serve as a source of encouragement and inspiration for future generations. Rap Curry's passing leaves a void that will never be replaced, but his "Rap Curry Obituary" will live on in the hearts of those who knew him. He was not only a basketball legend, but also a mentor, a guiding light, and a source of inspiration for many. We lament the passing of this extraordinary man, but we also honor the profound impact he had on so many people's lives. Curry, Rap, rest in harmony. You will be greatly mourned, but your legacy will endure forever. Rap Curry Death Notice Information Rap Curry's passing has left a colossal void in our community, and it is only natural that we are experiencing a tidal wave of emotions and profound sorrow in the wake of this tragic loss. In circumstances such as these, it is essential that we all come together to support and comfort one another. As we reflect on Rap Curry's extraordinary life and the legacy they have left behind, we may find solace in our shared connection. Rap Curry's presence has a profound effect on the lives of countless individuals. We are reminded of their immense influence on everyone and how their generosity, sagacity, and charisma enriched our lives. We commemorate Rap Curry's life to pay respects and recall the cherished memories he left behind. The Rap Curry Obituary is currently being revised to include the most recent and comprehensive information available. We invite all family members, acquaintances, and community members to commemorate the life of this extraordinary individual. We can preserve and honor the legacy of Rap Curry by sharing our stories, recollections, and experiences. Remember that even in times of sorrow, there is fortitude in unity. As we traverse this moment of loss, let us rely on one another, find comfort in gorgeous memories, and draw inspiration from Rap Curry's enduring impact on our lives. Together, we will mend and carry their spirit's essence in our souls. Please extend condolences and prayers to the deceased's family and acquaintances during this difficult time.
To send flowers to the family or plant a tree in memory of Ralphal Curry Jr., please visit Tribute Store
Share Your Memory of
Ralphal