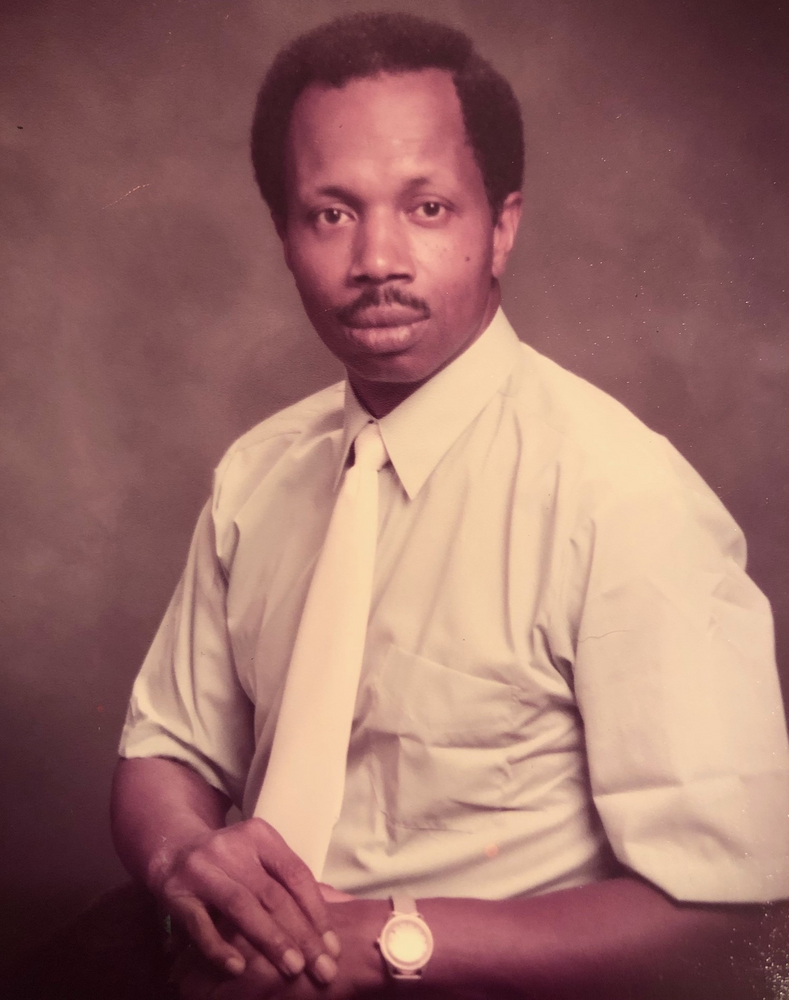 Obituary of Harold Stroman
Please share a memory of Harold to include in a keepsake book for family and friends.
Harold Stroman, age 84, of Philadelphia, transitioned Tuesday, February 22, 2022 in Philadelphia, PA. Mr. Stroman was born October 31, 1937 in Philadelphia, PA. His Early Years - "Get Ready" Our beloved Harold Stroman, 84, passed away on February 22, 2022. He was born to John and Marie (Willis) Stroman on October 31, 1937, in Thomas Jefferson Hospital in Philadelphia, PA, where he lived all his life, notwithstanding his years in the military. Despite this earlier-than-expected arrival (he was 2 months premature), throughout his life, he was a strong man physically, mentally, emotionally, and in principle. A son of North Philly, he lived his early years at 19th and Dauphin, and his family later moved to James Weldon Johnson Homes. He attended Kelley Elementary School, Gillespie Junior High School, and Simon Gratz High School. He was a strong student. He became a big brother at the age of 17 as his brother John was born to his parents- then, three years afterward, another younger brother Michael was born. Despite the vast age difference Harold spent quality time with them. The family later moved to Gratz Street in North Philadelphia. A Celebrated Athlete - "Standing on the Top" Harold displayed his athletic abilities very early in life– excelling in multiple sports from elementary school through to his high school years. In elementary school, he anchored the shuttle relay team at the annual Penn Relays Track and Field Competition and won first place; in junior high, he trained as a boxer with the Police Athletic League, and in high school, he was a triple-threat - excelling in football, basketball, and track. In basketball, his defense was so formidable that he was always assigned to defend the opposing team's top scorer, and he was always successful - except when he went up against Wilt Chamberlain! By his senior year in high school, he was captain of all his sports teams and Simon Gratz High School honored his accomplishments with the "Outstanding Male Athlete" award. Harold's accomplishments were often featured in Philadelphia newspapers. After graduating, he was playing football in a local neighborhood and was seen by an onlooker who said, "you need to be playing at a college somewhere!" The onlooker went on to help Harold secure a 4-year football scholarship to Central State University, Wilberforce Ohio, in 1957. He only stayed for two weeks though and left and returned to those he loved in Philadelphia. A Dedicated Protector - "This is My Promise" Harold subsequently made the decision and a promise to protect our country; and was sworn into the United States Army. He was a radar specialist from 1958 to 1961– completing his Basic Training at the Fort Jackson, SC military installation and serving in New York and New Jersey in early radar detection. The Army wanted him to go to Germany, but he was never sent. Private Stroman even played football and basketball for the 2nd Army Brigade teams; however, after he experienced race-related problems, he changed his Military Occupational Specialty (MOS) to the Missile Master Control Center in Highlands, NJ where he earned the rank of Sargent E-5. After his honorable discharge in 1961, Harold made another promise– he took an oath to serve the Philadelphia community - "to safeguard lives and property, to protect the innocent against deception, the weak against oppression and intimidation, and the peaceful against violence or disorder…" - by being sworn in as a Philadelphia Police Officer. He graduated from the Philadelphia Police Academy in 1964 and was assigned to the 14th Police District. He was a police officer for over 39 years and fulfilled his oath. He was one of the good officers– he took a stand for justice on the force— even when he had to stand alone. He served with firmness, resolve, compassion, and respect for the communities and students at Roosevelt Middle School where he served for several years. It seemed that everybody knew Officer Stroman. He was later Honored by the Philadelphia Fraternal Order of Police (FOP) upon reaching 50 Years of FOP Membership (Lodge #5). Although he had retired from the Philadelphia Police force, he took on a new, yet familiar job. He was hired at Dobbins Vocational Technical High School as a Police Officer for the Philadelphia Board of Education. He often talked about the students who loved him there. Many would refer to him as "Old School" and he'd chuckle, he allowed others to call him "Pop". He mentored several students and younger staff by sharing his wisdom and sage advice. Officer Stroman had another "15 minutes of fame" when he broke up a student brawl that made it to YouTube; he didn't even know what YouTube was! He was respected by students and staff alike and retired again after 15 years there. An Amazing Father and Grandfather - "You're My Everything" Harold adored his family. He was an amazing father who supported his only child, his daughter Roslyn, in all her endeavors. He challenged, admired, believed in, and strengthened her. He celebrated her every accomplishment. He thought she could do anything and made sure she knew it. They shared a very special bond and talked about anything and everything. He was determined to be the best father he could be– and he succeeded. His grandchildren, Nia and Aberdeen III (Tre') were his pride and joy; Harold understood the power of presence and he attended as many of their football games, soccer games, lacrosse games, graduations, parties, and events as he could. He bragged about their accomplishments every chance he got. He considered his son-in-law, Aberdeen to be the son he never had– Aberdeen had been the first and only young man he approved of for his daughter and Stro literally applauded in approval when Aberdeen told him he wanted to marry her. A Powerful Leader - "The Way You Do the Things you Do" Sports continued to play a major role in Harold's life and were a way that he expressed his powerful leadership abilities. Harold Stroman played semi-pro football for the Cougars in Philadelphia. After that he rose to become one of the winningest head coaches in the Philadelphia "TTouch" Football League for The Hunt Room team. He often told the story of how the men on the team came to him and said they would only continue to play football if he would become their head coach. He reluctantly agreed, but they were right – they became a force in the league, won repeat league championships, and Coach Stroman was named MVP Coach of the year. For his successful coaching of the Hunt Room and subsequently, the Pacers, Coach Stroman was later inducted into the PTTFL's Hall of Fame. Harold Stroman was also an avid Eagles fan his whole life. His knowledge of team stats, players, coaches, and team history was unbelievable. He had a memory that was simply incredible. And if you knew Stro, you knew not to call him on the phone if a football game was on television! (Unless it was halftime). He also held on to his love for Track and Field and attended the Penn Relays for nearly 50 consecutive years. A Lifelong Student - "I'll Try Something New" Harold was a student of life whose curiosity allowed no end to his thirst for truth. He studied Criminal Justice and Accounting at Community College of Philadelphia from 1974-1976. But after watching a beloved family member battle several health issues and a painful transition, Harold decided that he did not want to have the same experience. This was the beginning of a personal renaissance in his life at age 50. He began a quest for truth in all areas of his life - historical, practical, and spiritual. He gave up alcoholism, became a vegan, recommitted to physical fitness, and later stopped chain-smoking. His commitment to health led him to take many fitness classes at the Germantown Y and also led him to connect with a group of like-minded men, who he affectionately called "my guys", to power-walk daily in Valley Green. Harold loved the discussions about life, the laughter, the physical challenge of the terrain, and fellowshipping with men from so many different walks of life. Similarly, he built relationships with two other groups of men for the purpose of breaking bread and fellowshipping together on a regular basis. He loved these gentlemen, considered them "my guys" as well, and looked forward to every meal and every meeting. These men were his village and they learned from each other. As part of his commitment to life-long learning, Harold became enamored with African history, alternate views on world events, and holistic medicine. He took numerous courses at Temple University from 1984-2009. He even traveled to Dr. Sebi's retreat center in Honduras to learn more about herbal medicine and holistic living from Dr. Sebi personally. If you met him after this stage in his life, he was ready to share his vast knowledge on any of these topics, if you were willing to listen. Ancestral Pride - "Try to Remember" Harold was proud of his family lineage; he could trace his immediate family to the South - his mother's family hailed from Buckingham, VA and his father's side was from Orangeburg, SC. He also sought to find his ancestral African roots. So, when he was able to do so through DNA technology, he learned that he was from four African tribes - the Tikar and Bamileke in Cameroon on his mother's side and the Yoruba and Bini from Nigeria on his father's side. He had a vast library concerning the African diaspora and African culture with a lot of rare books that he had gone out of his way to find. Unwilling to accept this knowledge at face value, he preferred to use his intellect to explore alternate explanations for things that were generally accepted. In his characteristic way of holding fast to his convictions, he rarely went online to get any of this information and preferred studying from books, lectures, and courses. He loved attending Philadelphia's Odunde African festival and the International African Arts Festival in Brooklyn, NY annually, and cultivated a vast village of likeminded Afrocentric brothers and sisters in Philadelphia and beyond who called him "Elder Stroman". A Life Well-Lived - "Cloud Nine" Harold lived his life with a passion for music (jazz and R&B in particular) and the arts. This was especially evident through his love for the musical group, The Temptations. In 2019 his daughter arranged a trip for the two of them to see "Ain't Too Proud", the musical play about the life and times of The Temptations, on Broadway in New York City. She sat in awe, amazed that her father already knew the group's back-story, the 22 men who had been Temptations over the years, and the lyrics of every song. He waxed nostalgic that the amazingly talented actors nailed every aspect of the group whose music he loved. He felt like he'd gone back in time. Long thereafter, he'd often talk about the magic of that day–especially since he also had a surprise visit with his grandchildren and son-in-law thereafter! Harold's other passion was travel. He had visited many countries and particularly liked the Caribbean. He exposed his daughter to the beauty of beaches at a young age by taking her to Nassau and Paradise Island in the Bahamas. Later in life, he fell in love with the Dominican Republic for its beautiful, sandy beaches, tropical weather, laid-back lifestyle, and good food. He wanted to return to The Motherland, but unfortunately never made the trip. His Lasting Legacy - "Take a Look Around" Harold Stroman used his strength, brilliance, compassion, wisdom, and persistence to create a powerful legacy that will leave a lasting impact on his family, friends, former co-workers, fellow veterans, and his beloved city. He is survived by his daughter Roslyn Stroman Allen, his two brothers Michael Stroman, and John C. Stroman, his former spouse, Marsella Stroman (daughter Roslyn); son-in-law, Dr. Aberdeen Allen, Jr., sister-in-law Sheryl Stroman, grandchildren, Nia Allen and Aberdeen (Tré) Allen III; his former brother/sister-in-law Ronald and Patricia Philson; nieces and nephews, Khalida, John Jr., Michelle, Michael Jr., Erica, Rasheed, and Anwar; a host of cousins, great-nieces, great-nephews, countless extended family members, dear friends, and his village of brothers and sisters throughout the city of Philadelphia. We will all forever love him, carry-on his legacy and make him proud. Ashé- so let it be.
To send flowers to the family or plant a tree in memory of Harold Stroman, please visit Tribute Store
Visitation at Funeral Home
9:00 am - 10:30 am
Tuesday, March 8, 2022
Batchelor Brothers Inc
7112 N Broad St
Philadelphia, Pennsylvania, United States
Funeral Service
10:30 am
Tuesday, March 8, 2022
Batchelor Brothers Inc
7112 N Broad St
Philadelphia, Pennsylvania, United States
Final Resting Place
Washington Crossing National Cemetery
830 Highland Road
Newtown, Pennsylvania, United States
Online Memory & Photo Sharing Event
Ongoing
Online Event
About this Event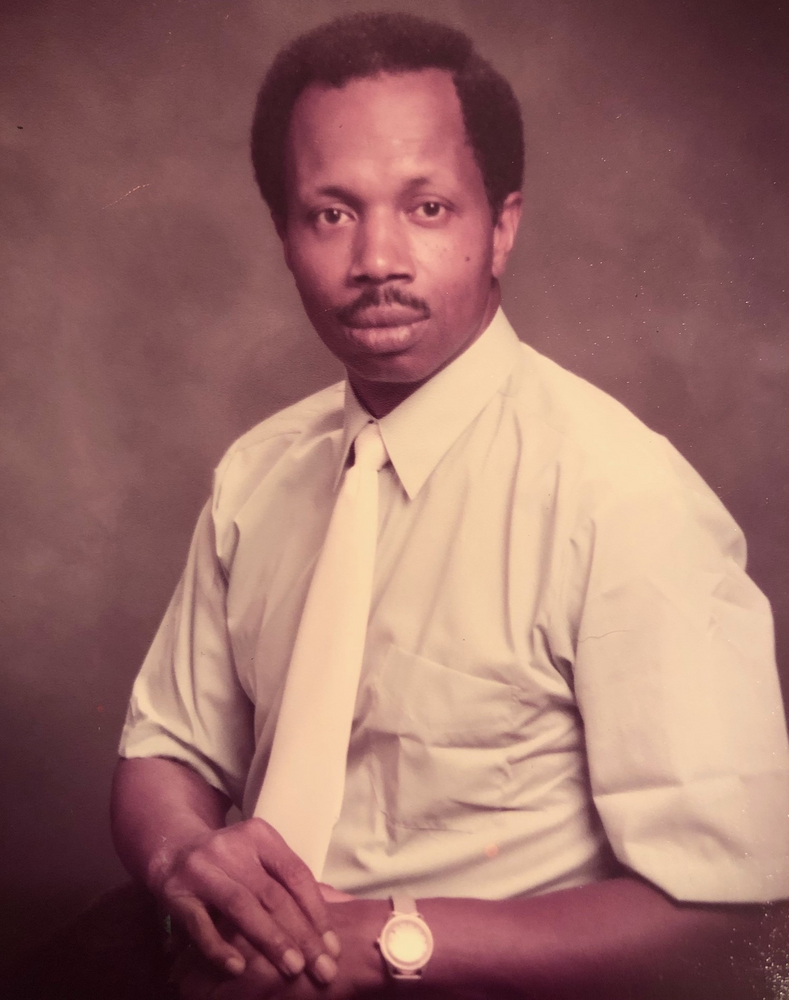 In Loving Memory
Harold Stroman
1937 - 2022
Look inside to read what others have shared
Family and friends are coming together online to create a special keepsake. Every memory left on the online obituary will be automatically included in this book.
Share Your Memory of
Harold